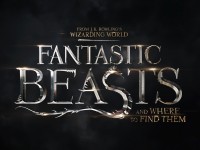 Following the publication of the final Harry Potter book in 2011, J.K. Rowling never quite gave up on exploring the expansive magical world she created. Now, she is making her screen-writing debut in first film of the Harry Potter spin-off series Fantastic Beasts and Where to Find Them.
Fantastic Beasts and Where to Find Them, which will be released on Nov. 18, will be the first of five films in the spin off series based on Rowling's book by the same name. Although the book is written in the format of a textbook used by wizards to identify magical creatures, the film itself surrounds the wizard Newt Scamander who is the author of the textbook according to Harry Potter cannon. Unlike the previous novels and films, Fantastic Beasts and Where to Find Them takes place in the United States, namely New York City, finally giving American fans a chance to see the wizarding world on their side of the pond.
In the movie, Newt Scamander, played by British actor Eddie Redmayne, travels to the United States with a briefcase full of magical creatures to research and
rescue new ones. Tension rises when an American '"muggle" or non-wizard, accidentally releases some of these beasts that begin to wreak havoc throughout New York City. The film is set in 1926, unlike the previous Harry Potter films which take place in the late 1900s, adding additional intrigue to the new series.
Redmayne stars alongside the likes of Katherine Waterston, Colin Farrell, and Ezra Miller in the film, all portraying characters that Harry Potter audiences have never met before. Although the film is set up to be quite different from the previous eight, David Yates, the director of the final four films in the Harry Potter series, directed Fantastic Beasts as well, which may put some Potter fans at ease.
Fantastic Beasts and Where to Find Them, which will be the first of what was recently announced to be a series of five films, is projected to earn $75 million
in its first weekend at the box office. This estimate is lower than any of the other Potter films, and comes nowhere near the earnings of the final Potter film, Harry Potter and the Deathly Hallows Part 2, which is one of the films with the highest-grossing opening weekends ever, raking in approximately $169 million its opening weekend in July 2011. Regardless, the excitement of bringing back magical world that is beloved by so many with a new cast and premise is likely to draw both die-hard fans and a new generation of Potter lovers to the theaters.
For eager fans who are not willing to wait for the Nov. 18 release, there are various showings on Nov. 17 in the afternoon around Miami, including showing at the Falls and at AMC Sunset.